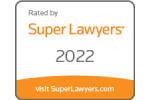 Jail Escapee Located Near Salem Arraigned
LISBON — Malik R. Pullie appeared in County Municipal Court by video arraignment Monday with new charges after he was found on Depot Road by the County Sheriff, Perry Township police and Salem police on Sunday morning.
A March 16 preliminary hearing was set for Pullie, 22, Commerce Street, Wellsville, who is charged with a felony escape charge. Court documents alleged Pullie arranged to have his girlfriend, Haylee Marinacci waiting for him at the Salem Regional Medical Center, then staged an accident in the jail by jumping from the second tier of Pod 32, resulting in him being transported to that hospital for treatment on Feb. 10.
Pullie did not actually escape until Feb. 12 when he was transported to the St. Elizabeth's Hospital from Salem. From that location, he reportedly pushed open a bathroom door into a deputy and ran down two flights of steps to get out of the hospital. Police searched for him until Sunday, when he allegedly jumped from the window of a Depot Road home where he was hiding and ran across a pasture field when authorities arrived at the home and were given permission to search it.
A March 16 pretrial also was set for Pullie for a misdemeanor obstructing official business charge for allegedly running on Sunday.
Pullie's girlfriend, Marinacci, 20, Mingo Junction, also was in County Municipal Court on Monday, facing both a felony obstructing justice charge and a misdemeanor obstructing official business charge.
Marinacci was represented by defense attorney Sean Logue of Pittsburgh, during a preliminary hearing when two sheriff's detectives, Sgt. Jeff Haugh and Sgt. Mike Helman testified about their investigation while attempting to find Pullie and how they believed Marinacci had lied to them about phone calls reportedly to protect Pullie. First she alleged claimed not to remember the number those calls came from and then days later she reportedly finally admitted to speaking to Pullie and picking him up in Youngstown.
Logue argued the felony charge alleged Marinacci actively harbored or concealed Pullie, but that the testimony and case laid out by Assistant County Prosecutor Abbey Minamyer did not convincingly show that.
Judge Tim McNicol ruled there was enough evidence to bind Marinacci over on the charge of obstructing justice, a fifth-degree felony, in the subsection which talks about providing false information to law enforcement in order to hamper the investigation looking for someone who has escaped.
A May 11 pretrial also was set for Marinacci in County Municipal Court for the obstructing official business charge. That charge alleges Marinacci allegedly caused numerous disturbances and impeded public officials during a sentencing hearing in Common Pleas Court for Pullie on Feb. 10, by standing up and attempting to speak over Judge Megan Bickerton. Marinacci also reportedly attempted to hug and have contact with Pullie before the hearing, attempted to ride down in the elevator with him while he was in custody and attempted to make contact with him outside the courthouse while he was being led to the police cruiser.
Client Reviews
Get in Touch
Fill out the contact form or call us at
(330) 992-3036
to schedule your free consultation.
1 Free Consultation
2 Available 24/7
3 Highly Rated Super Lawyer