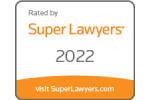 Youngstown Criminal Defense Lawyer
Severe Criminal Charges Require Stronger Criminal Defenses In Mahoning, Trumbull, Columbiana, Jefferson & Belmont Counties
We, at the Youngstown Criminal Law Group, have efficient and experienced Youngstown Ohio criminal lawyers, who do not consider any criminal offense as a minor one. We ensure that our lawyers can offer aggressive legal representation in favor of your rights and interest, thereby fighting for your freedom and a brighter future tomorrow.
We have experience in several misdemeanors and felony charges such as:
Homicide or Aggravated Assault
Fraud, White Collar Crimes, and Identity Theft
Theft & Property Offenses
Domestic Violence
Sex Crimes
Federal & State Drug Crimes
OVI offenses and Traffic Tickets
Post-conviction Relief such as Record Sealing or Appeals
Probation Violations
The Procedure of Criminal Defense
Upon being arrested and taken into police custody, there are some procedures and protocols which you have to follow.
1. Miranda Rights
First, you will be read the law-mandated Miranda Rights prior to the police interrogation, which includes:
The Right to be Silent
Anything You utter can be used against you in the court
Right to seek legal assistance during the interrogation
If you cannot afford one, a lawyer can be appointed to you
If you have responded while the interrogation is going on in the absence of an attorney, you have the right to stop at any juncture until you have a discussion with your lawyer.
2. Crime Scene Searches During the Arrest
You and your immediate surroundings are thoroughly searched by the arresting officer or officers in order to make sure that you do not possess weapons and also to gather contraband or evidence on the crime scene.
3. Personal Property Confiscation
During the search, all your personal belongings and properties including your car can be taken into police possession as inventory and will be recorded by the law enforcement bodies. The police will provide you with a list of things that have been collected, which you might require to sign. But you should check the accuracy of the inventory document before signing it.
4. Booking After the Completion of Initial Arrest
Next, you will have to provide your basic information such as identification details, photographs, and fingerprints. The booking should be completed within a reasonable time, within a few hours after the arrest or the morning after if arrested overnight. You can be allowed to make a phone call after the process has been completed. You can contact an attorney if you think that you are being detained for a prolonged period of time, who can resort to the judge for a writ of habeas corpus.
5. Announcement of Charges Within 72 Hours of Custody
The prosecutor will declare the charges for your arrest, after gathering information from the officers following the initial arrest and thoroughly reviewing it, within a period of 72 hours after being in custody. However, the prosecutor is not required to maintain the initial charges even beyond the 72 hours. If additional evidence can be collected, the charges may be subject to change.
6. Arraignment
Your first appearance in the court, where you are read the charges against you, is the arraignment. If you resort to an attorney, he or she can guide you whether you should plead guilty or not for the charges filed against you. However, apart from these two options, you can also respond with a "no contest' which might not always be accepted by the judge unless he or she is convinced that you are doing so with your will and in complete awareness.
7. Requesting & Paying for Bail
You may have to pay for bail if you want to leave the facility before the beginning of the trial if you are put in jail after the process of arraignment. The amount of bail is determined by the judge, and depends on the seriousness of the charges. You do not have the option to pay the bail and the judge might not permit you to post bail. But if you are provided with the option and decide to post bail, you are agreeing to appear in the court on the stipulated time. The agreement enables you to a refund on the bail by appearing in the court when you are asked to do so. But if you fail to appear in the court at the right time, you will not be liable for the refund and a warrant might be issued for your arrest.
Therefore, in order to obtain the best outcome following your arrest, you need to seek the legal counsel of expert Youngstown Ohio criminal lawyers, who can represent you in the court in the best possible manner. Contact the Youngstown Criminal Law Group now for our experienced criminal defense attorneys.
Goal-Oriented Legal Solutions in Mahoning, Trumbull, Columbiana, Jefferson & Belmont Counties
Youngstown Criminal Law Group offers you comprehensive, effective, and aggressive legal representation. Backed by strong credentials, a history of success, and years of in-depth knowledge, our firm leverages our experience and reputation to help protect our clients' rights, future, and freedom. When you or a loved one has been arrested, accused, or charged with a crime in federal or state court, our firm is available and ready to help. 
We answer our phones 24 hours a day, 7 days a week, and are standing by to ensure your side of the story is heard. Call (330) 625-9199 to schedule your free consultation.
Arrested in Ohio? Call Youngstown Criminal Law Group
If you are facing a criminal offense, you will have to confront some of the most challenging and stressful circumstances of your life. Your freedom, reputation, future opportunities, and even your family, are all at stake, regardless of whether you are facing a serious felony or a more minor misdemeanor. After an arrest or when you've been pulled over, it is vital to retain a lawyer who will stand up for your rights in court and ensure your side of the story is heard. At Youngstown Criminal Law Group, we know that good people can get caught up in bad situations, which is why we offer judgement-free representation tailored to your specific situation. 
Our criminal lawyer in Youngstown strives to acquire the best possible outcome in your favor. We empower our clients with the substantial knowledge one needs to make the right decisions. We are always by your side, even when it seems like the world might be against you.
Contact us today to discuss your case and learn how we can help you.
Practice Areas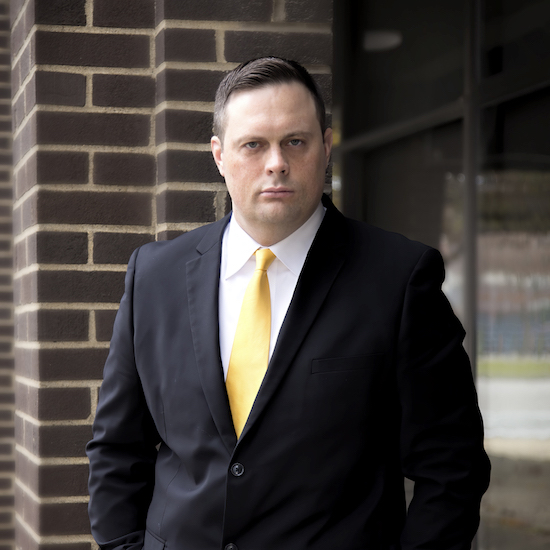 Meet Sean Logue, Esq.
Sean Logue is an experienced, hard-working, and respected Criminal Defense Attorney based in Pittsburgh. His down-to-earth and friendly attitude combined with his aggressive and no-nonsense approach have made him one of the top-rated lawyers in Pennsylvania, West Virginia, and Ohio.
Client Reviews
Youngstown Criminal and OVI Lawyer
Our Office
SERVING CLIENTS STATEWIDE IN OHIO
. If you are looking to protect your rights and interests, and achieve a possible favorable outcome for any charge that you are subjected to in the federal court or the state court in Ohio, contact us today.
Austintown, OH
4496 Mahoning Ave
Get in Touch
Fill out the contact form or call us at
(330) 625-9199
to schedule your free consultation.
1

Free Consultation

2

Available 24/7

3

Highly Rated Super Lawyer