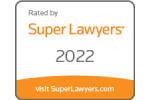 Lawsuit Takes Aim at Ohio Law Requiring Public Employees Who Don't Join Union to Pay Fees
CLEVELAND, Ohio — On the eve of a likely U.S. Supreme Court ruling that will address whether public unions can collect fees from nonmembers, a lawsuit filed in federal court seeks to challenge Ohio's law.
The lawsuit was filed by Sarah Lee, a teacher in the Avon Lake City School District who refuses to join the Ohio Education Association "because she disapproves of their political advocacy and collective-bargaining activities, as well as the excessively high salaries paid to OEA officials."
Under Ohio law, public employees who are not members of a union that represents their profession must pay "fair-share" or "agency" fees, which are lower than regular dues and cannot be used for services beyond contract negotiations. Lee does not want to pay these fees because she does not want to subsidize the teachers' union in any way, the suit says.
The lawsuit, which names the teachers' union and various state officials as defendants, is seeking class-action status and asks a judge to strike down the mandatory fee system.
It comes as the U.S. Supreme Court is poised to address this very issue.
The court heard oral arguments on mandatory public-sector fees in February for an Illinois labor case. It is expected to issue a ruling by the end of its term.
The justices have yet to release two opinions, and they are expected to announce them on Wednesday.
However the Supreme Court rules will no doubt color the future of the Avon lawsuit.
Lee is represented by Jonathan Mitchell, the former solicitor general for the state of Texas. Lee, who was nominated by President Donald Trump to serve as chairman of the Administrative Conference of the United States, has filed similar lawsuits in other states. Mitchell and Pittsburgh attorney Sean Logue, his co-counsel, are also seeking attorneys' fees.
Mitchell did not return a phone call.
The lawsuit is assigned to U.S. District Judge John Adams in Akron.
Republican lawmakers in other states have enacted "right to work" legislation, effectively stripping many unions of sources of revenue sources and drastically diminishing their influence in many parts of the country.
Some Ohio legislators have pursued various efforts to limit collective bargaining power by public unions. Ohio voters have rejected one of those matters, voting in a 2011 ballot initiative to repeal a bill that would have stripped many public unions of much of their bargaining power.
Two Republican representatives have proposed a package of constitutional amendments to again try to weaken Ohio unions, though the package has seen little movement in Columbus. Gov. John Kasich has made it clear that "right-to-work" measures are not a priority.
Ohio Attorney General's Office spokesman Dan Tierney said the office would defend any state agency being sued in this case. He also said the Supreme Court is expected to provide guidance on how this lawsuit should be adjudicated.
Ohio Education Association spokeswoman Michele Prater said the association has not been served yet and "will advise" on a comment until after the high court rules.
Client Reviews
Get in Touch
Fill out the contact form or call us at
(330) 992-3036
to schedule your free consultation.
1

Free Consultation

2

Available 24/7

3

Highly Rated Super Lawyer